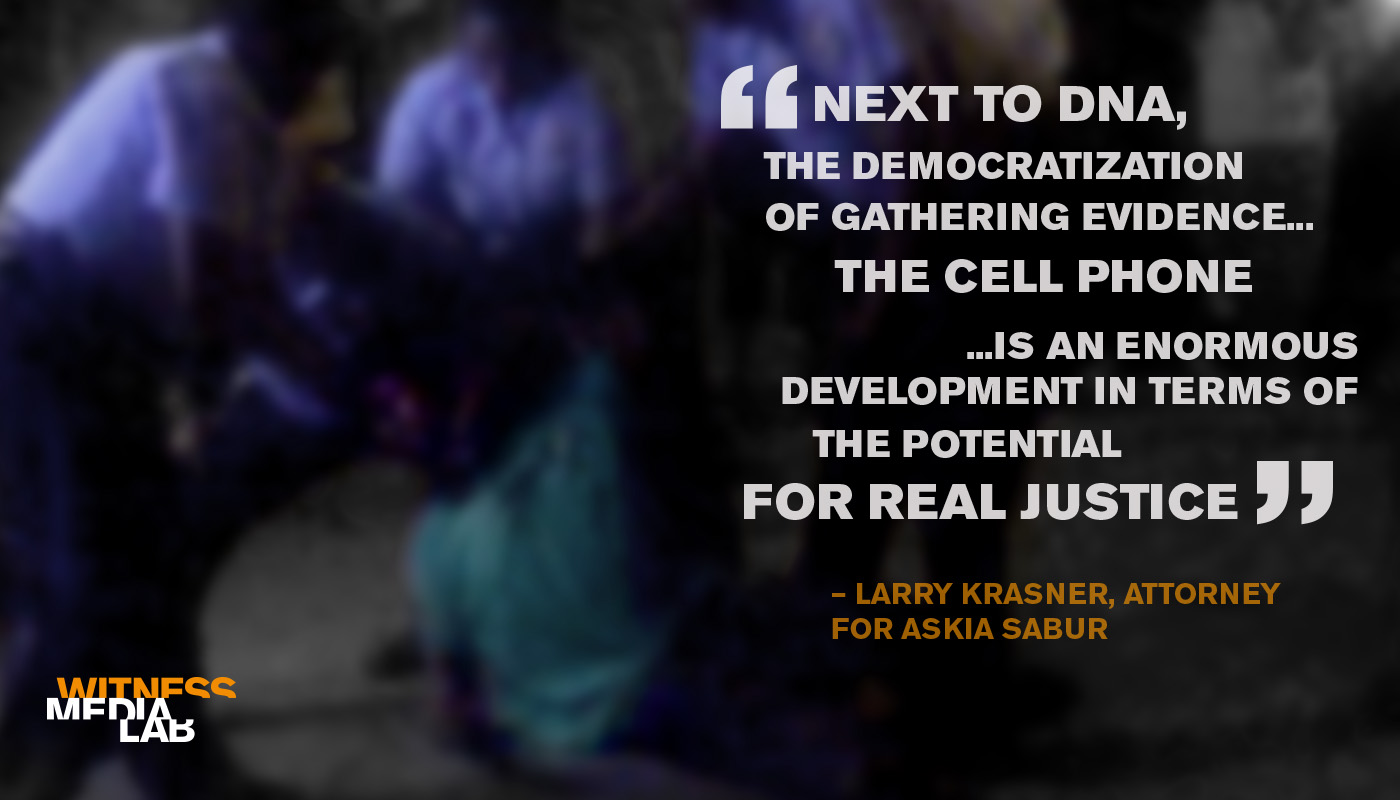 ABOUT
Askia Sabur: Bystander video leads to acquittal of bogus charges, but no action against violent officers
In September of 2010, 29-year-old Askia Sabur and his cousin were approached by Philadelphia police and asked to clear the corner where they were standing outside a restaurant. After they told officers they were waiting for food, the situation escalated. Officers forced Sabur to the ground, and one beat him repeatedly with a steel baton, leaving him with a fractured arm and head wounds that would take staples to close.
Sabur was arrested on charges including aggravated assault and attempting to disarm an officer.
Warning: Disturbing Footage
The violent altercation was filmed by a bystander and uploaded to YouTube. Sabur can be seen on the ground as an officer is on top, beating him. At one point the filmer yells, "Yo, he down man, God!" before an officer wildly points his gun at the gathering crowd, saying "get the f*** off my corner." While two officers appear to have Askia restrained, one continues to strike him with a steel baton. In a second video by the same witness, the filmer narrates what he sees as officers push him from the scene. As officers approach the filmer and push him back, the camera points down to reveal an officer wielding a steel baton.
Another witness filming the scene on her phone was arrested, and her camera destroyed by officers.
Following the release of the two videos, West Philadelphia residents and activists held protests calling for officers to be charged. The police altered their description of the incident, stating that Sabur had attempted to grab an officer's gun–a detail that was never mentioned in the incident report made immediately after the arrest.
Sabur spent two years in jail before his case went to trial. The footage, which prosecutors tried unsuccessfully to suppress in court, revealed inconsistencies in police testimony and led to the acquittal of Sabur on all charges. He won a settlement in a civil rights lawsuit against the city.
While the trial of Sabur was described in the news as "putting two officers on trial instead," it is unclear what, if any, disciplinary action was ever taken against the officers for their actions at the scene or shifting reporting of the arrest. News coverage of the incident revealed that two officers involved in Sabur's arrest, Jimmy Leocal and Donyule Williams, had five or more previous civilian complaints against them. None of them were ever substantiated by Internal Affairs.
How does this case inform guidance and approaches to using video effectively for justice? Read the Media Lab's Overview & Analysis.
Project
This is part of a WITNESS Project
examining the impact of video in documenting police misconduct in the U.S. and its role in achieving justice and accountability.