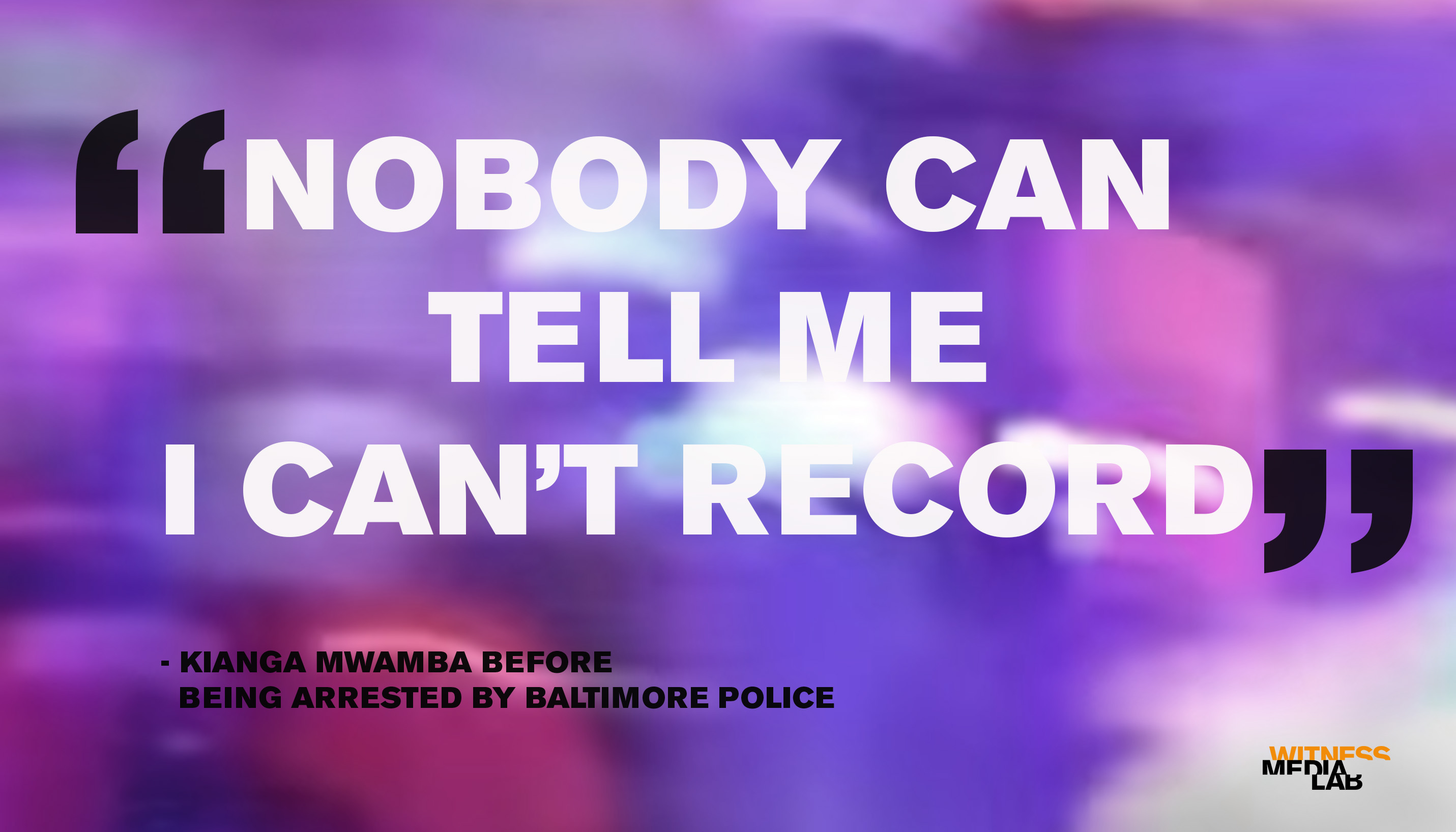 ABOUT
Kianga Mwamba: Cops try to delete video of violent, unwarranted arrest, but fortunately it's backed up to the cloud
Kianga Mwamba, the daughter of a police officer, was driving home late at night in Baltimore in March 2014, when she saw police beating a handcuffed man. While stopped at a red light, she began to record the scene out her window.
Officers told Mwamba to pull over so she wasn't stopped in the middle of the street. After Mwamba says she'd pull over, the scene quickly escalated, with officers yelling at Mwamba to get out of the car, forcing her to the ground, and arresting her. Mwamba's phone was still recording and the audio captures the chaos that ensued: officers demanding she get out of the car, the clicking of a taser, Mwamba shouting, "you're burning me," and a man's voice stating, "You're a dumb b****." Just before the recording stops, Mwamba asks "What did I do?" to which a man responds, "You just tried to run over an officer."
Warning: Disturbing Footage
Mwamba spent the night in jail, charged with assault and resisting arrest. The video, she knew, would prove her innocence. But when she was released on bail and given back her belongings, the video was gone.
Mwamba was devastated, knowing that her case now rested on her word against those of the police officers. But later, Mwamba's teenage daughter pointed out that her smartphone automatically backed up photos and videos. And though the video of her arrest had been removed from her gallery, it was saved to her google account.
Mwamba's attorneys took the video to internal affairs and the Maryland State Attorney's Office opened an investigation. Six months later, the charges against Mwamba were dropped, but nothing had come of the investigation.
In December, she filed a lawsuit against the Baltimore Police, the mayor and city council, and four officers for assault, illegal arrest, and illegal imprisonment. Mwamba's attorneys released the video on YouTube, resulting in local media attention.
"Let them talk and say whatever they want to say. But you know what, watch the video." – Kerri Cohen, attorney for Mwamba
The Baltimore Police Commissioner responded with a statement that "the video does not capture enough information to draw definitive conclusions about what transpired before, during and after the arrest." However, it stated, "the language used is unacceptable and will not be tolerated." The police department has neither confirmed nor denied Mwamba's charge that officers deleted the footage, and because the case remains under investigation, officials would not discuss what, if any, disciplinary action has been taken against the officers involved.
Her attorneys aim to argue their case to a juried trial, in which case her video would play a critical role. "It's the best evidence," her lawyer, Kerri Cohen, told WITNESS. "Let them talk and say whatever they want to say. But you know what, watch the video."
Update: In December 2015, Mwamba settled a civil suit against the Baltimore Police Department. The city will pay Mwamba $60,000. Read more here.
How does this case inform guidance and approaches to using video effectively for justice? Read the Media Lab's Overview & Analysis.
Project
This is part of a WITNESS Project
examining the impact of video in documenting police misconduct in the U.S. and its role in achieving justice and accountability.
CATEGORY
Police Violence, R2R