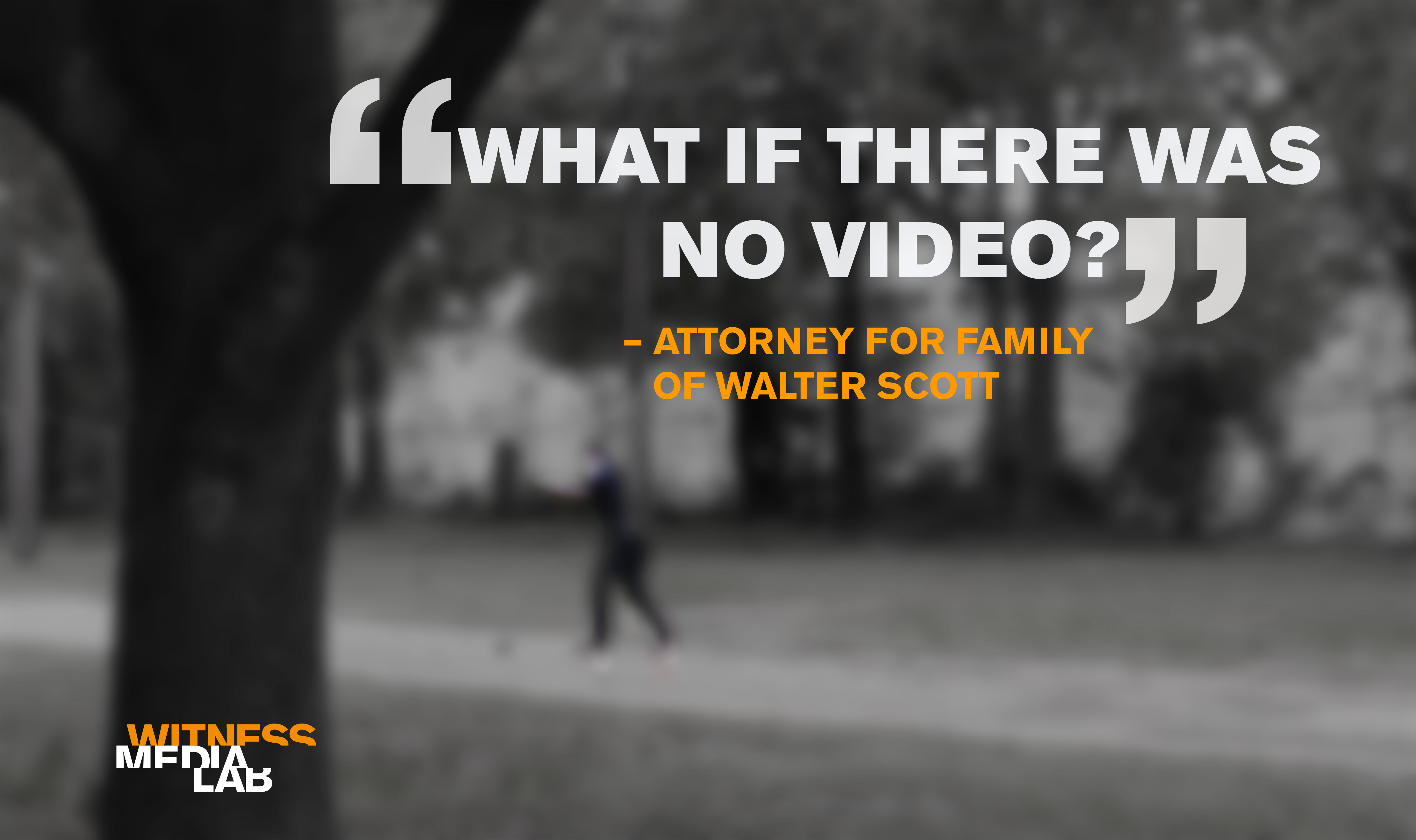 ABOUT
Walter Scott: Bystander video released after police report of fatal shooting results in massive media attention and immediate arrest of officer
On April 4, 2015, officer Michael Slager pulled over 50-year-old Walter Scott because of a broken brake light in North Charleston, South Carolina. Slager asked for Scott's license, and while he was running a report, Scott open his car door and ran. His family suspects he fled because he owed thousands of dollars in child support.
Feidin Santana was walking to work when he saw a scuffle between a white officer and a black man, and hit record on his cell phone. His 3-minute video captures Slager shoot Scott eight times in the back as Scott runs away. After Scott falls to the ground, Slager approaches him, telling him to put his hands behind his back, and handcuffs him. Slager returns to the scene of the scuffle, picks up an object, and places it near Scott's body before backup arrives.
Three days after the fatal shooting, and after Slager had filed a report claiming that Scott had tried to take his taser, Santana's video was published on the homepage of the New York Times and broadcast widely across national media. Not only does it show Slager appearing to plant an object on the scene of the crime, it also revealed several contradictions in the police report of the incident. For instance, the report stated that officers performed first aid, while the video shows several officers in the aftermath of the shooting, none of whom are seen administering aid.
The day the video was released, Slager was charged with murder. "When you're wrong, you're wrong," said North Charleston Mayor Keith Summey. "And if you make a bad decision, don't care if you're behind the shield or just a citizen on the street, you have to live by that decision." The following day, the FBI and Justice Department announced a federal probe into the incident. Two months later, South Carolina's governor signed a law a bill requiring all law enforcement officers in the state to wear body cameras. The bill, however, concerns many advocates for police accountability, press freedom, and civil liberties, because it does not consider the footage a public record subject to disclosure under the Freedom of Information Act.
The filmer, Feidin Santana, later told the media that cops on the scene told him to stop filming, and to wait at the scene. Santana did not, and was unsure of what to do with the footage, scared about potential repercussions, and certain of the gravity of his recording. He reached out to an acquaintance online, who introduced him to a relative of Walter Scott. The footage was not shared with national media until Santana had a lawyer and the footage was in the hands of the victim's family.
Update – December 7, 2017: Officer Michael Slager was sentenced to 20 years in prison in a civil rights case.
How does this case inform guidance and approaches to using video effectively for justice? Read the Media Lab's Overview & Analysis.
Project
This is part of a WITNESS Project
examining the impact of video in documenting police misconduct in the U.S. and its role in achieving justice and accountability.